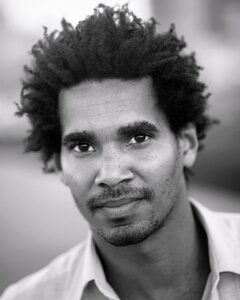 CUBA/Detained July 11, 2021
Luis Manuel Otero Alcántara is a Cuban artist, activist, and founding member of the San Isidro Movement (MSI). Luis Manuel was most recently arrested on his way to peaceful protests on July 11, 2021 (#11J) in Havana. The protesters chanted "freedom" and demanded an end to the over 60-year-old Communist dictatorship on the island. Alcántara was arrested alongside MSI members and activists in a large crackdown by the Cuban government, in which over 800 Cubans were arrested and imprisoned. He remains held in a maximum security prison, with no date set for his trial. The poor conditions of this prison put him at high risk for contracting COVID-19.
Throughout his career as an artist, Alcántara has been continuously targeted and arrested on account of his art and using it as a medium to advocate for greater freedom of expression and respect for human rights in Cuba. He practices both sculpture and performance art as forms of protest against the government, and shares his art widely on Instagram. Just before his arrest on July 11, Alcántara was in jail from April 24, 2021, until May 31, 2021, after a hunger strike. During this time, he carried out a hunger strike in protest of the Cuban government's violations of his and other activists' rights to Freedom of Expression.
The San Isidro Movement was created in 2018 in response to Decree 349, a law that requires all art and artistic events to be approved by the Ministry of Culture. MSI is a collective of artists that continuously promotes freedoms and rights of Cubans. The World Movement for Democracy honored the MSI with a Democracy Courage Tribute on July 8, 2021,. In accepting the award, Alcántara stated: "The art that we make in the MSI demonstrates and assumes the responsibility of art as a driving force that can change the world." In September 2021, Luis Manuel was recognized by Time Magazine as one of the 2021 most influential people of the year.