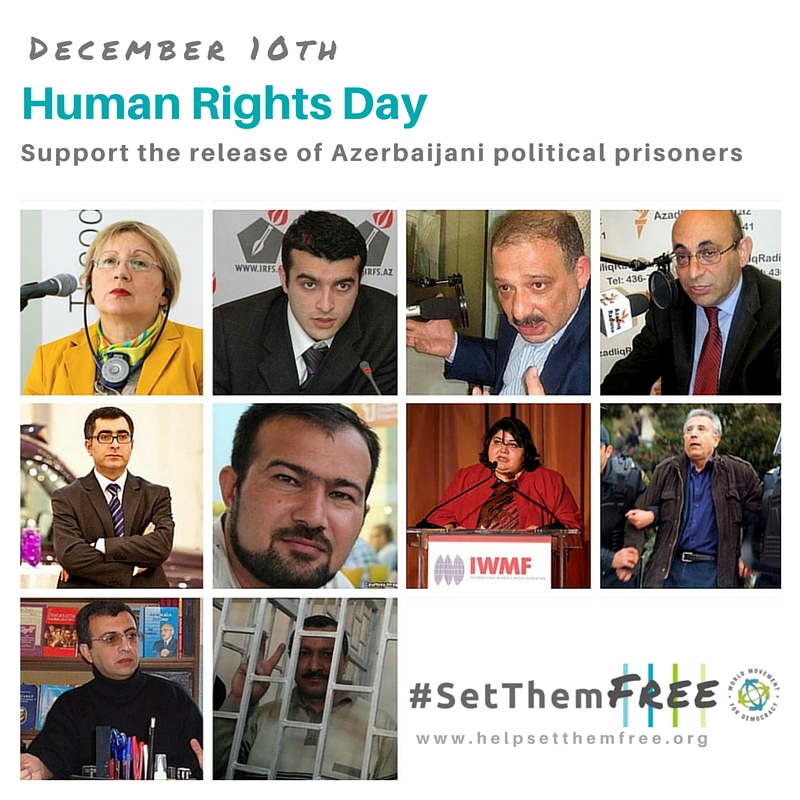 Under the #SetThemFree campaign, activists from around the world have signed this letter (LINK to WMD post) supporting prisoners of conscience in Azerbaijan.
The campaign is an effort by the World Movement for Democracy to build international solidarity with political prisoners, mobilize the global public to take actions on their behalf, and engage stakeholders to achieve the release of those living behind bars.
This December 10th, Human Rights Day, we invite you to join in solidarity to demand the release of all Azerbaijanis political prisoners remaining today.
Sign this letter and let's support the release of political prisoners in Azerbaijan for the new year!