"This looks like a clampdown on sections of Egyptian civil society and it must stop. NGOs who have played a valuable role in documenting violations and supporting victims will see their activities completely crippled if this continues. This will stifle the voices of those who advocate for victims."

Statement by UN High Commissioner for Human Rights Zeid Ra'ad Al Hussein

"The Egyptian authorities "imprisoned as many as several thousand persons solely or chiefly because of their political beliefs or opposition to the government."

Egypt 2015 Human Rights Report, U.S. Department of State 
STATUS:
Since the summer of 2013, Egypt's democratic sphere has faced a heavy crackdown against fundamental freedoms and rights particularly, freedom of expression, freedom of peaceful assembly, freedom of association, freedom of religion, and the right to a fair trial.
After the ouster of former president Mohamed Morsi on July 3, 2013, Cairo streets witnessed ongoing massive protests by supporters of the Muslim Brotherhood. To disperse a sit-in, Egyptian security forces used lethal ammunition in what human rights groups describe as a massacre. On August 14, 2013, almost 1000 protesters were killed for which no one in the Egyptian government has been held accountable.
That year, the regime also escalated its war on terror and the Islamic State. Under the auspices of curbing the terrorist threat, the Egyptian government asked its citizens to tolerate difficult living conditions, a deteriorating economy, and to accept restrictions on their freedoms and rights. In fact, the practices of the Egyptian regime are fueling the terrorism groups' recruiting machine in the region.
Egypt has become a state of fear with levels of repression not seen even under the Mubarak regime. Egypt is ranked as the third in the world's worst jailer of journalists in 2015. The ruling regime backed by the military (the current President was previously the Defense Minister) has banned protests by issuing a law on public assembly in November 2013 which is in violation of international laws. The Egyptian government used the new law to arrest several thousand young politicians and activists. Many political prisoners are detained without trial for long periods of time, some of them having spent more than two years in pre-trial detention and facing an unknown fate. In addition to torture, ill-treatment in prisons, and enforced disappearances have become a usual practice in Egypt.
The regime believes that the activities of human rights organizations were one of the main contributing factors to the outbreak of protests and the uprising against President Mubarak that began on January 25, 2011. Consequently, a crackdown on civil society started at the end of 2011 when police and army forces stormed the offices of local and foreign human rights organizations in Cairo and put a number of their employees on trial. In June 2013, an Egyptian court sentenced forty-three Egyptian, American, and German NGO workers to one to five years in prison on charges of receiving money from abroad and establishing branches of an international organization without a license.
The threats against civil society escalated after the new regime took over power in 2013. As a result, many prominent international human rights organizations, such as Human Rights Watch and Amnesty International, closed their offices in Egypt. Moreover, in September 2016, Egyptian authorities were successful in freezing assets of prominent human rights defenders and organizations on unlawful foreign funding charges.  According to a local human rights group this case is "a ruthless chain of reprisals against organizations actively defending victims of human rights violations."
Activists Banned from Travel in 2016: 
Egyptian authorities have drastically increased their use of travel bans to intimidate activists and to isolate them from the outside world. Since 2011, there have been more than 500 travel bans imposed on individuals who are active in the political, media, or religious fields. The majority of the travel bans were issued without official judicial orders and without notification. In the past year, at least a dozen human rights defenders have been turned away at Egyptian airports as they attempt to leave the country.  Authorities have also briefly detained activists, taken their passports, and interrogated them about their work at the airports. Once passports are confiscated, it is not clear when they will be released back by National Security officials, with people waiting months or longer.
Click the pictures of the activists below to learn more about their stories.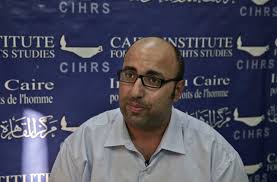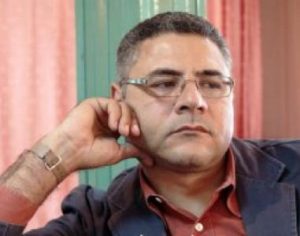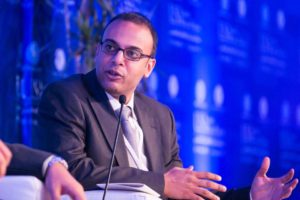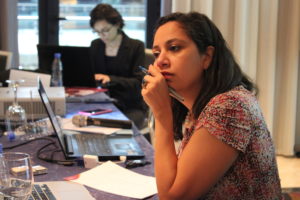 In addition to individual travel bans, blanket restrictions on traveling to countries such as Turkey, Iraq, and Syria have been instituted.  Although officials deny the new policy, individuals traveling to these countries have been asked to submit a form to the National Security agency for approval before they travel. This is part of "an orchestrated, escalating assault on Egyptian civil society."
__
_________________
___________________
INTERNATIONAL RESPONSE
After the ousting of President Morsi in the summer of 2013, relations between Egypt's new regime and the West, especially the US, became tense as the US froze its military aid to Egypt in the aftermath of the coup. The freeze was short-lived however, and aid was renewed in March 2015. In November 2014, the UN Human Rights Council held a special session to discuss the human rights situation in Egypt. Keith Harper, US Representative to the UN, stated that "Egypt had violated 'freedoms of expression, peaceful assembly and association [and] deprived thousands of Egyptians of fair trial guarantees.'"
Throughout 2016, criticism by European governments of Egypt's human rights record continued to grow in the aftermath of the kidnapping, torture, and murder of Italian student Giulio Regeni in Cairo. The European Parliament issued a resolution on March 8, 2016, condemning the murder and EU member states for turning a "blind eye" on widespread human rights violations in Egypt. In March 2016, UN High Commissioner for Human Rights, Zeid Ra'ad Al Hussein, expressed his grave concern over "the closure of hundreds of civil society organizations in Egypt and the prosecutions of numerous human rights defenders for their legitimate work." That same month, Secretary of State John Kerry said he was "deeply concerned by the deterioration in the human rights situation in Egypt."
In May 2016, Egypt's President Abdel-Fattah El-Sisi responded to international criticism when he spoke about the human rights situation with a visiting US congressional delegation. He stated that "the issue of human rights and freedoms in Egypt should not be approached from a 'Western perspective' due to differences in challenges and domestic and regional conditions."