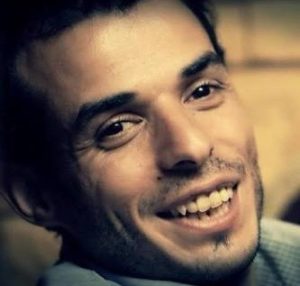 EGYPT / Detained on September 22, 2015
In October 2013, Amr Ali was elected as the new head of the April 6 Youth Movement, succeeding founder Ahmed Maher. In September 22, 2015, the security forces arrested Ali in the city of Ashmoun, Monufiya, and transferred him to the National Security Agency for interrogations. In February 29, 2016, Ali was sentenced to three years in jail and a fine of 500 Egyptian pounds for "conspiring to overthrow the government."
The April 6 Movement was originally started as a Facebook group in support of textile workers of the city of Mahall al-Kobrahas. It was named after their planned strike date of April 6, 2008. The group quickly acquired thousands of followers and became one of the most prominent youth opposition groups in Egypt. They played a critical role in the uprising on January 25, 2011, for which they were nominated for the Nobel Peace Prize later that year.
After the coup, the Supreme Council of the Armed Forces (SCAF) ran a sustained propaganda campaign against the April 6 Movement, accusing the group of serving foreign agendas against the Egyptian people's interests and receiving foreign funds. After years of arrests and harassment, an Egyptian court issued a verdict in April 2014 to ban the April 6 Movement over accusations of espionage and defaming the Egyptian state. In January 2015, Ali was among several activists whose assets were frozen by a Judicial Ministry panel.
In July 30, 2016, Ali's sentence was commuted to two years. In September 2016, Ali started a hunger strike after being transferred to "a disciplinary cell by the Tora prison administration." Lend your voice and share a solidarity tweet to help #SetThemFree!